Product name:SPA sock series sock pairs
Model No:BW-50036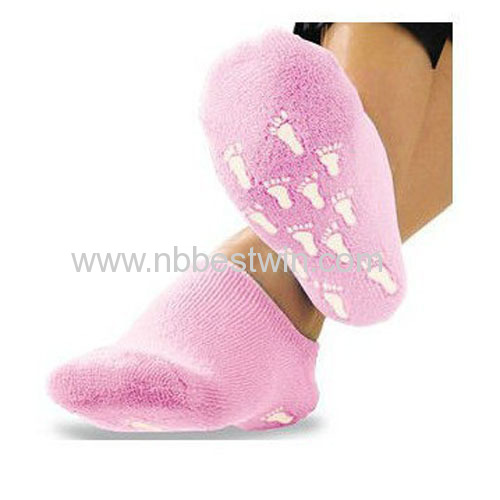 Key features
Improve the problem of dry feet. Using for long time can improve heel cracked.
Ease your feet and smooth the wrinkles.
Protect and massage your feet.
Easy enjoy the feeling of the SPA.
Designed to moisturize dry cracked skin on the heels.
Using combines the body lotions or cracked ointment will have better effect.
Specification
Size: Free(male/female)
Color as pictures
Contents:Nylon 80%,Spandex 20%
For
People whose feet are separated skin and dry.
People whose skins color of feet is darkly and sinking.
People who want to have young and white feet.
People who have Athlete's foot.(Using it with ointments.)